Good food - Good mood!
Enjoy your favorite food hero and discover the diverse recipes of your cruise's vibrant destinations and indulge in culinary delights on board.
Our Food Heroes:
Marco Pierre White
The "Godfather of British Cooking", awarded as the youngest chef with three Michelin stars, got the restaurant scene moving at a young age.

He showcases his skills as patron of the Cookery Club during masterclasses, as well as special dinner menus aboard selected cruises of Britannia, Iona, and Arvia.

Get to know the legendary chef during Q&A sessions and benefit from his extensive knowledge of the art of cooking.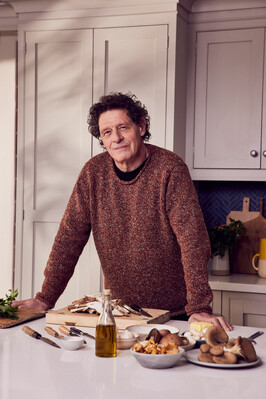 Olly Smith
The multi-labeled wine expert inspires British TV cooking shows with his wide-ranging knowledge.
In addition to the "International Wine and Spritis Communicator of the Year", Olly Smith is honored as "Drink Writer of the Year" at the British Food Awards.

He also has celebrated success as the author of six books and his podcast "A Glass with...", as well as his wine column in the Mail on Sunday's "You Magazine".
The enthusiastic wine specialist is thus one of the most popular personalities in the world of fine food and creates the exclusive wine selection on our ships.

During the Tasting Masterclasses, book signing sessions and Q&A rounds, you will have the opportunity to get to know Olly better.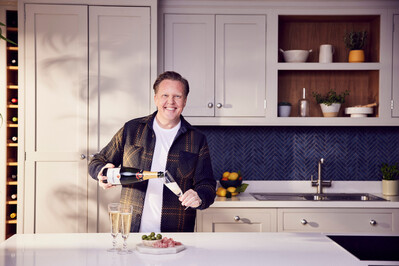 Our Local Food Heroes:
José Pizarro
José found inspiration at a young age in the special spices of his grandmother's and mom's Spanish cuisine and today owns four successful restaurants in London, as well as a gastropub in Surrey.
In 2022, he opened another restaurant with Iris Zahara in a stunning location in Andalusia.

The successful Spanish chef wrote five cookbooks and enriches our ships with the exquisite tapas menu for The Glass House and creative street food style dishes at Taste 360.

Starting in 2023, our Arvia guests on Mediterranean voyages will have the opportunity to enjoy José's Celebration Night menus at The Olive Grove.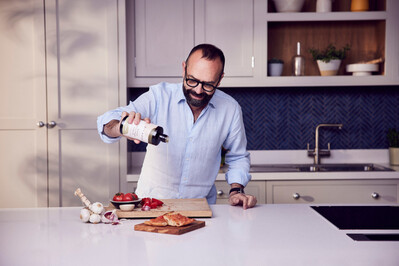 Kjartan Skjelde
The Norwegian chef grew up in Stavanger, where he still lives today. With his two restaurants, Tango and Fish, and the Fish & Cow Brasserie, he is one of the top chefs in the region.

In addition to his four successful cookbooks, Kjartan is also known as a jury member of the TV series Masterchef Norway and Camp Kulinaris.

With his significant Nordic delicacys, he is creating turnaround in the international cooking scene.
On the Iona he creates a tailor-made, exclusive 6-course menu for gourmets.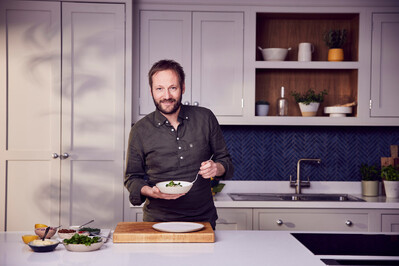 Shini Ramoutar
The queen of modern Caribbean cuisine, inspired by the colorful ingredients and spices of her childhood in Trinidad, is bringing Caribbean cooking to a new audience.

Shini's career includes being a guest chef on Kate Garraway's ITV Saturday show Garraway's Good Stuff.

On Arvia 2023's maiden voyage, Shivi will enchant us with her exotic dishes. You can also enjoy her exceptional, incomparable selection of dishes at Taste 360 and The Beach House.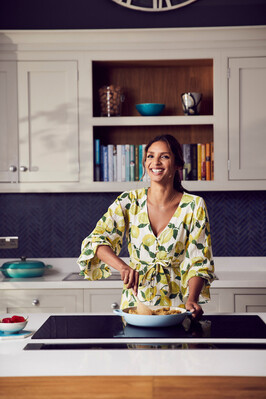 Cruise ship
Marco Pierre White
Olly Smith
José Pizarro
Kjartan Skjelde
Shivi Ramoutar

AURORA

"a familiar classic"

exclusively for adults

ARCADIA

"the explorer"

exclusively for adults

Celebration Night menus
Ocean Grill

AZURA

"the social paradise at sea"

family friendly

VENTURA

"the allrounder"

family friendly

BRITANNIA

"timeless elegance"

family friendly

Celebration Night menus
The Cookery Club
Q&A
Live cooking
Venue hosting and personal appearances

The Glass House
hosted dinner
Wine tasting
Q&A
Book signing
Venue hosting and personal appearances

IONA

"innovation meets exploration"

family friendly

Celebration Night Menüs
The Chef's Table
Q&A
Book signing
Live cooking
Venue hosting and personal appearances

The Glass House
The Chef's Table
hosted dinner

The Glass House Tapasmenü
(only on cruises via/to
Spain, Portugal and the Canary Islands)
Taste 360
(only on cruises via/to Spain, Portugal and the Canary Islands)
Q&A
Book signing
Live cooking
Venue hosting and personal appearances

Epicurean gourmet menu
(only on Norway cruises)
Q&A
Book signing
Live cooking
Venue hosting and personal appearances

ARVIA

from december 2022

family friendly

Celebration Night Menüs
The Chef's Table
Q&A
Book signing
Live cooking
Venue hosting and personal appearances

The Glass House
The Chef's Table
hosted dinner
Wine tasting
Q&A
Book signing
Venue hosting and personal appearances

The Glass House Tapas menu
(Mediterranean cruises only)
The Olive Grove Celebration Night menus
(Mediterranean cruises only)
Q&A
Book signing
Live cooking
Venue hosting and personal appearances

The Beach House
(Caribbean cruises only)
Taste 360
(Caribbean cruises only)
Q&A
Book signing
Venue hosting and personal appearances